Are you a senior aged 65+ living in Alberta?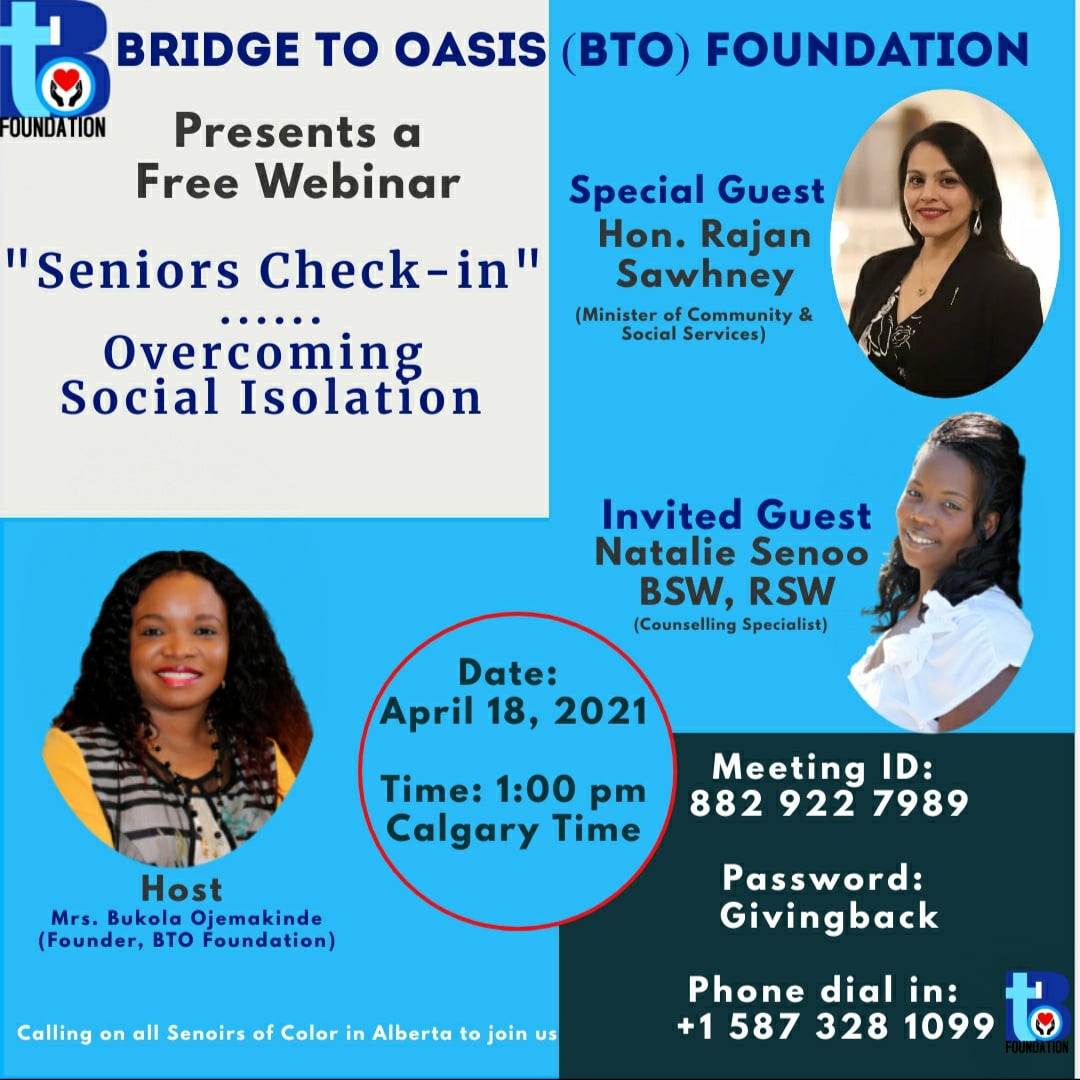 Bridge to Oasis (BTO) Foundation is working as a non-profit organization to cater to the needs of Black and African seniors in communities across Alberta.
BTO was founded with the objective of being a centralized point of contact to address the emotional, physical and social needs of our seniors aged 65+.
BTO's maiden Seniors check-in event is scheduled on zoom for April 18th at 1.00 pm (Calgary Time) where we get to meet all our seniors for a chat. We really want to know how you are doing.
Join us as Minister Rajan Sawhney (Minister of Community and Social Services), Natalie Senoo and Mrs. Bukola Ojemakinde get to hear from you directly through this informal discussion event.
To RSVP for this important event with the Minister, please text your name to 403-561-0765 or email bridge2oasis@gmail.com.
Thank you,
Bukola Ojemakinde